YOUR POWERHOUSE FOR
DIGITAL MARKETING SOLUTIONS
REMINDER FOR ALL CLIENTS

The new V3 Dashboards have a change that you need to be aware of…

When you order CTV or OTT from any of the platforms, we can now show the zip codes of delivery as well as the Channels/URLs of the ads. But when you order OTT Blended or CTV you have to be clear about how you want the ads delivered.

See with OTT Blended, it delivers ads to all devices that can log into or access Streaming. You have ads on mobile devices and big Screens.

The issue is when you target a zip like 23452, it will target all devices that 23452 is the home zip code. Seems pretty simple, but because devices are mobile, they will follow those devices and deliver ads in the zip next door and the state that the person traveled to as well. The zip does not mean only in that zip. Unless you tell your Account Manager you want Blended in zip 23452 and only in that zip or only in the State.

Now CTV—Big Screen delivery for the most part is not affected by this as it is hard to carry a big screen TV very far. Although, to be safe, please make sure you share with your Account Manager if you want ads to be delivered only in a certain zip, a set of zips, or in that certain zip as the home. If the person has a big screen in their RV, we can deliver ads inside the state or across the USA.

This will prevent credits and confusion as we shift all Dashboards to V3.

Coming at year-end, we will start with V4 additions which will allow for additional details on some of our newer social media ad outlets.

Thank you.
Richard Harris
Vice President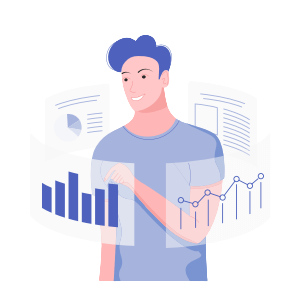 3 Recession Priorities for Multi-Location Marketers

We often hear that data is the oil of the digital economy.
Very well — but how do companies acquire that resource
sustainably and marshal it to reach new prospects and
better serve existing customers?

Why does it remain challenging for advertisers to organize customer data and make it actionable?
The simple answer? Customer data is a chaotic mess. At most companies, the data has been generated by a variety of different systems across different teams over a long period of time.
We're collecting more and more data every day via an ever-growing stack of tools, from marketing clouds to e-commerce apps to loyalty programs to point-of-sale systems. All of these tools are engaging customers — and none of them were ever built to work together.

IT teams are now charged with bringing together an offline POS system built in the '90s, an online events system built three years ago, and a brand-new SMS orchestration platform.

When we're trying to keep a customer apprised of new services, we need all of these systems to identify one single individual through disparate datasets so we can point them to the next best action.

It's next to impossible to deliver a unified, seamless experience for customers across all of their interactions with a company — from browsing the website to logging a support ticket to picking a product up curbside — when the data lives in silos across the organization.

First-party data's star has been rising due to privacy changes. How are brands using FPD to hone marketing and drive growth?
As Google plans to phase out third-party cookies and a growing number of consumers decide to opt out of app tracking, the quality of third-party data systems has declined steeply. Advertisers are grasping for new ways to target online ads, personalize the user experience, and measure ad effectiveness. Smart brands aren't waiting around for ad tech players to come up with an alternative; they're using first-party identity data collected directly from users with their consent to hone marketing and drive growth.

There are a few key elements to a successful first-party data program. First, brands must establish and maintain direct relationships with consumers. The most comprehensive first-party data assets and the most accurate identity graphs are based on a unique and ongoing relationship with real people. This means crafting the best customer experience possible so that people will feel good about sharing their information with you.

Next, centralize personally identifiable information (PII) data into a first-party ID
graph. Collecting permissioned data is only the first step; the real power comes when brands can build a first-party ID graph that synthesizes the best available PII from across all consumer touchpoints. This requires a customer data platform (CDP) that can handle messy and multi-sourced PII at a massive scale
Finally, build a comprehensive and rich customer database. With the data in one place and identities resolved, brands should develop and maintain persistent customer profiles that can serve as the basis for analytics and personalization for teams across the organization.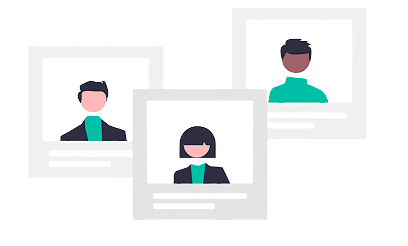 What cutting-edge technologies, for example AI/ML, are affecting customer data-driven marketing?
Companies have long chased the elusive Holy Grail: the unified view of the customer. They've tried everything from match merge rules to ETL to data lakes, but each of those tools are inefficient, difficult to build, and democratize access to once built.

Fortunately, new technology has become available in just the past couple years. Advances in artificial intelligence and machine learning are now taking advantage of cheaper cloud computing costs and out-of-the-box integration capabilities to manage massive datasets at scale.

That being said, many companies are stuck on the tools carousel, bombarded with options that claim better ways to manage events or build emails. But do they deliver?

In reality, these tools, as great as they are, are dependent on a unified and nourished view of the customer. No matter how much you invest in cutting-edge technologies, they're only as good as the data you feed them. You have to solve the underlying data gap before you can rely on tools. With the right foundation in place, companies can trust that their first-party data is accurate and available to serve the teams and tools that need it to power positive customer experiences.

Why should brands identify their customer database as an asset for funding or M&A?
In today's uncertain economy, businesses are tightening their belts, shareholders are maintaining a watchful eye on operations, and investors are scrutinizing every investment before committing to funding. In that environment, it's especially important to calculate a company's valuation beyond revenue growth, profitability, and the total addressable market.

Customer data is an often-overlooked metric that can help investors understand a company's true worth. Because many companies are still product led, and looking at traditional business metrics without a customer lens, they neglect to include this powerful — and incredibly valuable — dataset as part of their assets or valuation.

Whether it be for funding or mergers and acquisitions, brands should embrace their customer data as a key component of their company value.

MEET OUR NEW TEAM MEMBERS!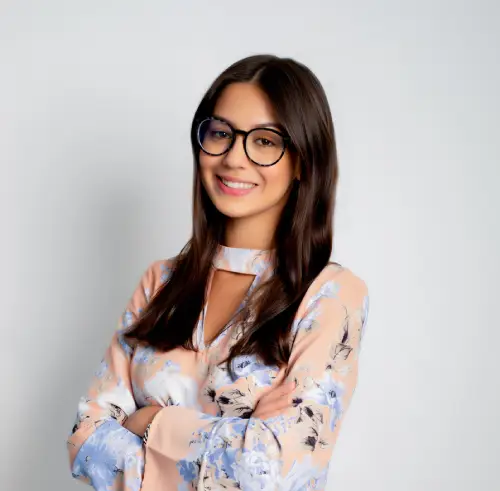 Valeria
Jr. Account Manager
I am Valeria Miliani, I am from Venezuela and I am Jr Account Manager at Orbit Interactive. I have been working in the Marketing Industry for 4 years, and I have always loved the Paid Media Side of the business because I believe is the most accurate one. I enjoy working at Orbit because I have the chance to launch campaigns, work with great teams, and achieve the results our clients want.

In my free time I enjoy reading, listening to music and watching documentaries.

Hello, I'm Abdullah AL Noman. With 2 years 4 Months of experience in the Digital Marketing Industry and a background in Digital Ad Operations for Small to Large Campaigns with full responsibility.

I have other passions besides Digital Marketing like playing cricket, Badminton, and Football. I also like to spend my free time with Family Members and Friends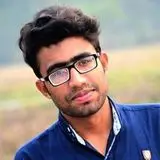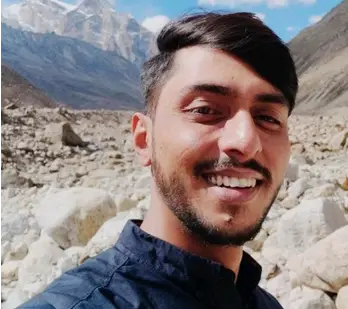 My name is Ranjan. I have a master's degree in international business operations. Co-founded a Non-government organization(NGO) to manage and promote the online presence of public schools. Also, I have been a sales representative of a native Indian company for 2 years.

Digital marketing space is for me a gateway to the modern and ever-evolving globalized world.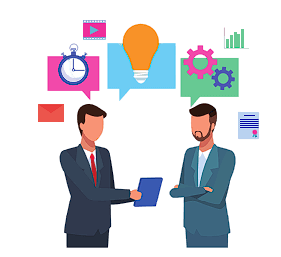 Yahoo Partners with Lowe's to Power Off-Site Media Experiences for Advertisers

Yahoo announced that it has partnered with Lowe's to power off-site media experiences for Lowe's roster of brand advertisers. The deal positions Yahoo as the technology backbone for Lowe's One Roof Media Network, enabling all off-site media buying and ad inventory not on Lowes.com or the Lowe's mobile app.

It also further cements Yahoo's position as a key player in retail media technology, while Lowe's continues to build momentum for its own digital ad offering.


This isn't the first partnership of its kind for Yahoo. The company has worked with Marriott and Target on their own media networks, and it's continuing to push into the retail media space. Retail media is one of the hottest trends in digital advertising this year, as more brands look to build one-on-one connections with shoppers as third-party data is drying up.

Integrating Yahoo's demand-side platform and its sustainable identity solution, Yahoo ConnectID, with Lowe's One Roof Media Network should open new opportunities for brands to connect with consumers through personalized, omnichannel experiences.

Yahoo ConnectID is built on more than 240 million unique user profiles, with exclusive data signals like purchase receipts to augment partner identity graphs.

Yahoo is also leaning heavily on its Yahoo Member Connect solution, a purpose-built tool designed to power media networks and off-site media business, including digital out-of-home (DOOH) and additional third-party supply available through the Yahoo Exchange.

"Lowe's' deep understanding of the home lifestyle customer and real-time trends makes the Lowe's One Roof Media Network especially unique and a powerful partner for top brands," says Yahoo CRO Elizabeth Herbst-Brady. "Lowe's also provides another great showcase for our Yahoo Member Connect media network offering, which supports all types of businesses looking to build and scale their own media networks."

Yahoo Member Connect enables brands to monetize data and media assets, engage with customers at scale, offer rich ad experiences, and measure the impact of those interactions with in-flight sales analysis.

Unlike competing solutions, Yahoo Member Connect allows businesses to build customer connections via a full-stack offering in audience reach, data and identity, and closed-loop measurement — one of a number of differentiating factors that Herbst-Brady says Yahoo is actively working to highlight.

"First and foremost, we are a publisher that knows how to monetize and operationalize first-party data for advertising while being mindful of the consumer experience. That's key as media networks are basically brands becoming publishers. That deep expertise makes us unlike any other technology player in this market. We know what it takes to become a media property," Herbst-Brady says. "Yahoo Member Connect can help improve the performance of virtually any business category."

Herbst-Brady says today's partnership is just one of many steps Yahoo is making in the media network space. The company is continuing to make significant investments when it comes to powering media networks for brands, both inside and outside of traditional retail.

"Media networks use robust first-party data and trusted brand partnerships to deliver innovative advertising experiences that benefit both retail brands and consumers," Herbst-Brady says. "Brands can ultimately increase sales and build brand equity simultaneously by delivering messages at the right time, in the right place, to the right consumers and close the loop with measurement. That's a huge opportunity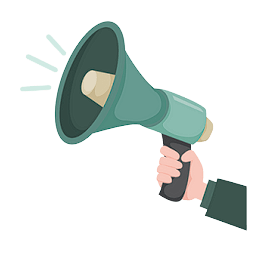 Netflix ads will start on November 3, 2022

What share of streaming viewership does Netflix account for?

Quick answer: Netflix accounts for 8% of total TV time and 22% of streaming TV time.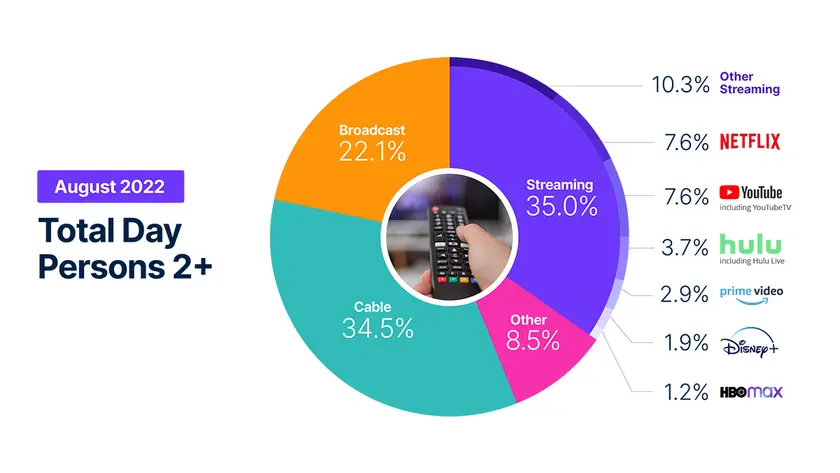 Streaming's share of total TV time reached a new high this summer and now accounts for about 35% of total TV viewing in the US. That means 65% of viewing is still locked into linear TV and will gradually shift to the internet.

Google Search Officially Rolls Out
New Site Name & Favicon Design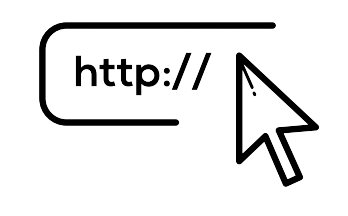 Google is officially rolling out the new site name and favicon design, along with the new sponsored ad label, in the mobile search results.

Yes, this is something Google has been testing and we saw this coming but now it is official and live in English, French, Japanese, and German regions.

The site name will show up at the top of the search result snippet, on the right of the new larger favicon, and above the URL of the search result snippet.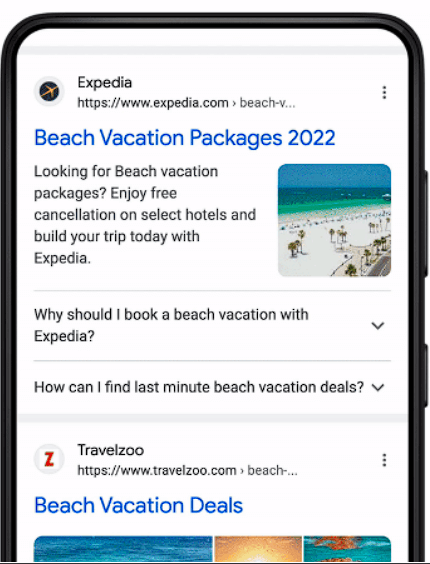 Google wrote they have added the "site names to search results on mobile, so you can easily identify the website that's associated with each result at a glance." Google also updated the size and shape of the favicon that appears in Google Search, also with the goal to make it easier to see on the page.

Google has new site name structured data documentation that you can specify so that you can help control what Google shows for your site name. Google said that it "relies on a variety of sources to identify the site name for a search result." But if you want to indicate your preferred site name, you can use structured data on your homepage to tell Google what the site name should be, Google explained.

Google said the Site names are currently available for mobile search results in English, French, Japanese, and German, and will be rolling out to additional languages over the next few months.

Google also said it recommends revisiting the documentation for favicons for the latest best practices. Google said it will continue to recommend providing an icon that is at least 48px, and follows the existing Google favicon guidelines.