YOUR POWERHOUSE FOR
DIGITAL MARKETING SOLUTIONS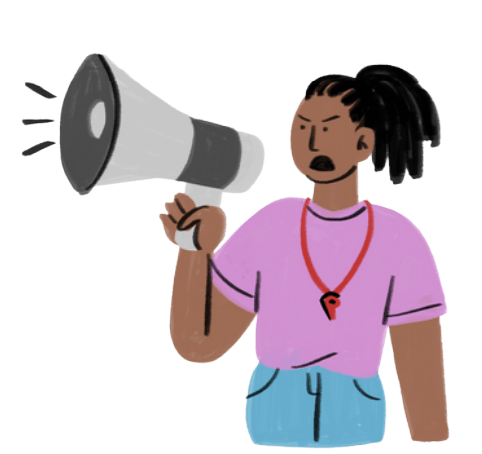 Nearly half of Gen Z is using TikTok and Instagram for search instead of Google, according to Google's own data

TikTok is coming for more than just its social media competitors.

Nearly 40% of Gen Z prefers searching on TikTok and Instagram over Google Search and Maps, according to Google's internal data first reported by TechCrunch.

TikTok, which is the fastest-growing social media app, has exploded in popularity over the past few years — so much so that it inspired social media competitors Instagram and Snapchat to roll out copycat video features in Reels and Spotlight.

Now, a Google executive has confirmed that TikTok's format is changing the way young people conduct internet searches, and Google is working to keep up.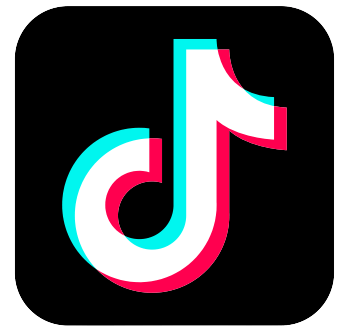 Google senior vice president Prabhakar Raghavan told the Fortune Brainstorm Tech conference that according to Google's internal studies, "something like almost 40% of young people when they're looking for a place for lunch, they don't go to Google Maps or Search, they go to TikTok or Instagram."

Google confirmed this statistic to Insider, saying, "we face robust competition from an array of sources, including general and specialized search engines, as well as dedicated apps."

Google highlighted changes it plans to make to its search engine to appeal to a younger audience, including the ability for a user to pan their camera over an area and "instantly glean insights about multiple objects in a wider scene."

Insider has previously reported about the threat TikTok poses to YouTube, which is also owned by Google's parent company, Alphabet. Insider Intelligence predicts TikTok's advertising revenue will overtake YouTube by 2024.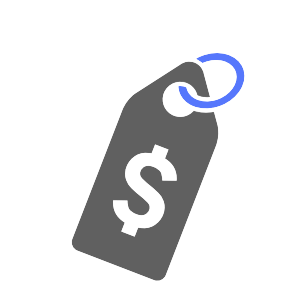 4 Predictions for Retail Media

Retail media is among the hottest trends in adtech. The category is expected to account for as much as 20% of digital ad spend by next year. It seems as though just about every major retailer, including Amazon, Walmart, Lowe's, and more, is getting in on the action.

The adtech company InMobi has a front-row seat to the action. The company is bringing its mobile DSP and SSP smarts to retail media, helping retailers set up media businesses and advertisers access them. I spoke with Sarah Hughes, head of marketing at InMobi, to get the inside scoop on where retail media is heading. Here are four predictions for the space based on our conversation.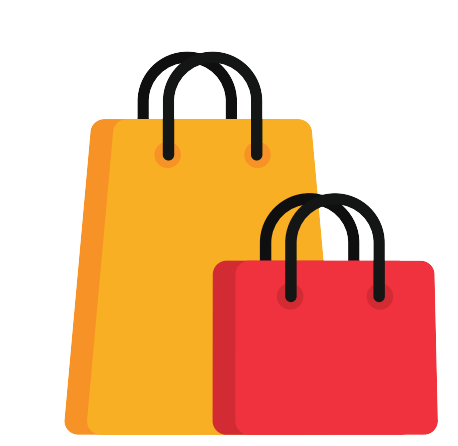 Retailers will try to become destinations, not just transactional platforms
Walmart will buy Netflix. Just kidding. But retailers are going to provide
entertainment, whether in the form of actual recreational programming or engaging videos, to transform their sites and mobile apps into destinations where consumers linger. This will increase media exposure and the probability of incremental purchases. By transforming themselves into destinations, retailers will drive added value for advertisers and boost their own bottom lines.

This is an area where InMobi is focusing as it aims to help retailers delight customers on desktop and mobile.

If retailers becoming entertainment companies seems far-fetched, have you heard of Prime Video?

Video will be a big part of retail media's future
Video will be key to the future of retail media for a couple of reasons. First, as most in digital advertising know, video is an engaging format that helps advertisers grab the attention of shoppers scrolling through cluttered environments.

But perhaps more importantly, video offers a powerful storytelling medium that can help retailers entertain audiences and engage them beyond a transactional context. This will be key to transforming retail media into a full-funnel strategy — not just ads at the point of purchase but top-of-funnel awareness campaigns, too.

Brands will keep coming to retailers for their data
One of the major tailwinds behind retail media has been the surge in ecommerce during and following the peak days of Covid. Shoppers are spending more time online, and digital advertisers want to be there to greet them.

But the other major factor is privacy changes, and those are only picking up steam. Brands need first-party targeting options as third-party trackers such as the cookie and mobile identifiers fade away. Enter retailers, the new fixtures of the sell side.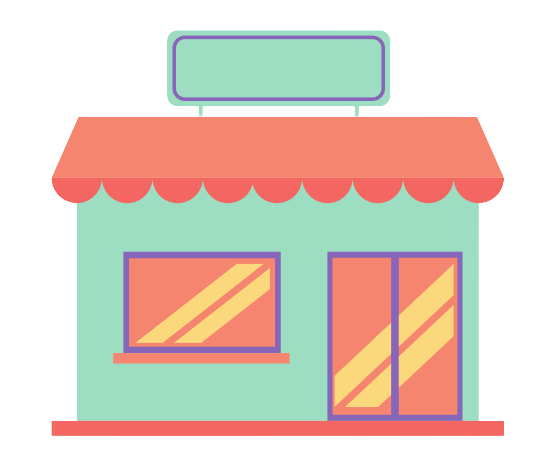 Retailers will need to avoid spoiling the shopper experience
Retail media is the darling of digital advertising, but it's all fun and games until advertisements ruin the shopper experience, which is still the core of retailers' revenue. As retail media grows, retailers will increasingly have to contend with shopper concerns that their stores are turning into sponsored product hubs.

Similarly, advertisers will question why they need to pay for top product placement. Isn't producing a great product enough, or is retail media now a tax for the opportunity to stand out on the digital shelf?

WE HAVE A NEW AD
OPERATIONS MEMBER!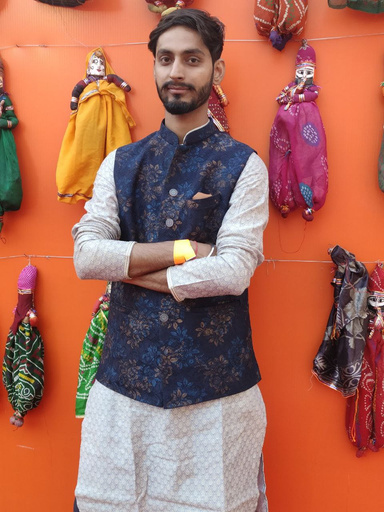 I am an experienced professional having more than 3 years of experience in digital marketing and political campaigns. I have done my Bachelor's in computer science
engineering.

I love connecting with people and maintaining long-term healthy connections. I have a good sense of understanding the pulse of the market and reaching out to even the smallest of consumer bases. I love traveling and am passionate about photography.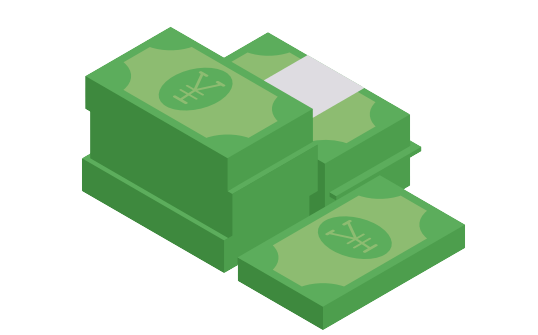 Finicky ROI: Email Is Not The Top
Channel For SMBs

Email was long celebrated as providing the strongest return on investment of any marketing channel. But it may have slipped a little — at least for small businesses, judging by The State Of Sales and Marketing 2021/22, a study released Wednesday by Pipedrive, a CRM platform for SMBs.

Of the businesses polled, 61% utilize email marketing, second only to social media marketing, at 69%. But email is now tied for second place in terms of ROI, as shown by the following list:

Social media marketing — 27%
Content marketing — 20%
Email marketing — 20%
Search engine marketing — 18%
Online events and webinars — 13%
Video marketing — 9%
Paid social — 8%
Influencer marketing — 6%
Moreover, only 10% said their email ROI was very good in 2021, although 29% cited it as good and 39% as average. But only 18% reported it was poor, and 4% very poor. But this depended on certain factors. For one, brands that invested more in email marketing during the pandemic reported stronger email ROI — 37% versus 25% of firms that spent less. Overall, 42% invested more in
email in that period, with 43% saying it was the same as before and 15% citing that it was less.

Automation is another variable. Of firms that have automated, 29% say email has driven their greatest ROI, compared to 16% of nonautomated companies.

Pipedrive surveyed 1,114 sales and marketing professionals and business owners in December 2021, reflecting numbers only up to that date.

Whatever the top ROI producer, brands that use multiple channels are more likely to meet their regular sales quotas: 3.68 always meet them.
In contrast, those that deploy 3.13 channels regularly meet their quotas, while users of 2.83 rarely hit them. Firms that use only 1.84 channels never meet, the study reports. Meanwhile, 45% spent more on marketing in general in 2021, and 39% stayed at the same level as in 2020. Another 18% expended less. On another front, 12% say their sales and marketing processes are very well integrated, and 28% rather well. Another 38% give themselves an average grade, and 18% say their systems are poorly integrated and 4% not at all.

Of those that are not well integrated, 19% met their annual sales targets, versus 44% of those with effective integration. The respondents say these tasks are automated at their firms:

Maintaining and updating sales data and customer notes — 36%
Activity-based workflows — 33%
Lead generation — 27%
Email marketing campaigns — 27%
Analysis of sales activities — 25%
Administrative tasks — 24%
Generating quotes and proposals — 23%
Forecasting — 14%
Prioritizing leads — 1%
3 Guidelines for Marketing
in a Recession

A bear market is upon us, inflation continues, and economists put the chances of a recession at 44%. Marketing is often quick to face cuts during economic downturns, as many leaders view marketing as an optional expense — great to spur growth when money flows easily and relatively easy to cut when the going gets tough.

How can marketers overcome this challenge and optimize spend to drive growth even during tough economic times? Here are three guidelines for marketers to follow.

Balance short- and long-term goals
Recessions incentivize short-term thinking. Lean into everything helping you hit goals today, and dial down activities like content marketing that tend to drive results over a longer period of time.

But shutting down long-term plays like content can leave brands at a disadvantage over, well, the long term. If your competitors are gradually building large audiences on social platforms while you depend entirely on ads, those audiences will be there to support them after the recession. Your audience will not.

To that end, marketers need to focus on the tactics driving results today while maintaining budget for one or two long-term strategies. The key is to invest enough in the strategies you do choose that you can be sure the channel is or isn't working for you. Don't lean in halfway just to end up unsure if the channel is not a fit or if you just did not pour enough money into it.

"The balance between immediate, short-term sales growth and long-term brand equity is a tough one that we are all going to be challenged to execute in the months to come," said Kayla Dillon, head of marketing at Bar Louie. "I think it's important as a leader in marketing to understand the low-hanging fruit that can have the largest impact on short-term needs while also keeping the long-term goals intact. You don't need to throw the entire budget and plan away, but we need to think differently."

Don't cut every tactic you can't easily measure
During a downturn, marketing organizations, CFOs, and CEOs are going to feel pressure to cut spend, especially on activities that can't be clearly linked to revenue.

This is understandable. Your organization's belt is probably tightening, and if you're the VP of marketing making decisions with your boss' trust on the line, it's easy to lean into marketing tactics with clear ROI and give up those that do not easily lend themselves to attribution.

But do your research. Analyses of billions of dollars in marketing spend have found that while performance channels drive short-term gains, branding really does drive greater returns over the long term. Simply prioritizing channels that you can easily measure can undermine the bottom line.
So, if you must cut some spend, you'll cut spend. But make the decision on if and what to cut after carefully reviewing the data, not after glancing at Facebook ad performance and comparing it to returns on PR, content, TV ads, and other forms of marketing that simply don't lend themselves as much to
attribution.

Figure out metrics where possible for brand activities
Brand marketers can get blue in the face about how attribution can't be the be-all, end-all of marketing, but at the same time, their case is stronger if they can put numbers to it.

So, marketers should develop a system for tracking leads and revenue generated by their activities, including brand plays like thought leadership content. Even if the system doesn't cover all a marketing strategy's value, it can give the organization some idea of the cold, hard revenue a tactic like LinkedIn content is driving.

Consider other quantitative metrics for branding activities, too. How many people read that publication where you secured coverage? How much social engagement are you driving? What's the cost of pulling back on PR activities or content? How many conversions has organic social content generated that turned into discovery calls, sign-ups, and fresh revenue?

The truth is, with everything going digital, brand and performance marketing are converging, even if attribution isn't a good framework to evaluate every marketing tactic or channel. So, marketers on what has historically been considered the brand side can and should make both qualitative and quantitative cases for the value they drive.

3 Recession Priorities for Multi-Location Marketers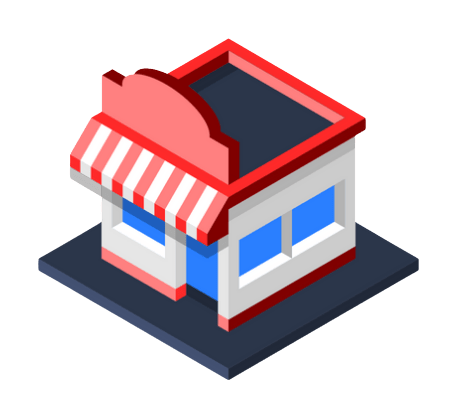 A looming recession has a way of sucking the air out of all the hyped-up balloons in digital marketing, forcing brands to focus on the core tasks required to build relationships with customers and drive revenue. When money is abundant, marketers spend afternoons daydreaming about the metaverse. When it is tight, marketing goes on the chopping block, and only essential
items make the cut.

What brands, and multi-location brands in particular, cannot ignore is showing up for their customers. Even during a recession, marketers will spend to ensure that the customers searching for them find them, that they have a positive experience, and that they can easily find whatever they need to convert. This is what marketers will need to zero in on amid a possible market contraction.

In short, brand marketers wondering what to prioritize in the potentially turbulent times ahead should focus on discoverability; robust, localized experiences; and frictionless journeys. Here's what delivering on each of those three marketing objectives entails.

Be discoverable
What marketers cannot afford during a recession is failing to capture the demand of customers actively seeking their brand or products. That means that when a shopper searches for "Nike nyc" or "sneakers near me," Nike must be sure to show up.

There are three tenets of local discoverability, as anyone can see by typing a search like "Nike nyc" into Google: organic, listings management, and paid.

In terms of organic search, notice that in the image below, after the Maps 3-pack showing three specific Nike locations in New York City, the first link that pops up is not the website of Nike's headquarters — it's a local site tailored to New York City. This is key, as it can help the customer quickly find what they need from a store near them, not saddle them with the responsibility of finding a nearby location.

Next is listings management or data syndication. Nike has clearly done a great job of providing Google the information it needs to supply the searcher with three specific stores near them as well as the hours, addresses, and phone numbers of those locations. This, again, makes Nike eminently discoverable, almost as if the shopper were simply searching for a small local business.

The final potential tenet of brand discoverability is paid advertising. Brands can skip this, but if they have the budget for it, they can show specific products available now at local stores (as in the Saks SERP below). This facilitates a purchase by helping the customer discover what they need as soon as possible.

Build local experiences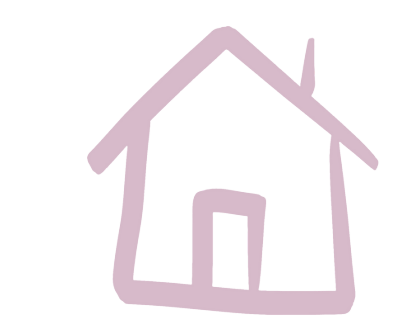 The pandemic raised the bar for hybrid online-to-offline experiences. To satisfy customers' hunger for convenience, brands need to offer localized online experiences that mirror the experience of visiting an in-person store and fill the online-to-offline gap.

Let's return to the example of Nike. When a shopper Googles "Nike nyc" and clicks on the sneaker brand's first search result, they find a page that says "Nike NYC" at the top and includes a welcome banner saying "Welcome to Nike NYC." The shopper immediately knows they are in the right place and can find products near them. Then, Nike provides location-specific services such as a run club and trainers to help shoppers find valuable services related to the brand's core product. This is an example of a brand providing localized value above and beyond basic product discovery.

Saks goes one step further with its local sites. As the image below shows, the company offers a slew of location-specific products and services that go far beyond the old standard of name, address, and phone number. Shoppers can request an appointment with a stylist at a specific location, check out the on-site restaurant, find out which departments are available, or book a massage, spa appointment, or beauty consultation. All of this ensures the local shopper with high intent will convert into a customer and even leave with an above-average basket size, especially key objectives to meet during tough economic times.

Craft a frictionless journey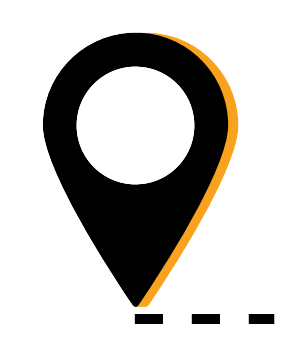 The final tenet of a strong multi-location brand marketing strategy is a frictionless journey. Marketers that master discoverability and localized experiences will attract the attention of shoppers and even get them to check out location-specific products and services. A frictionless appointment booking or checkout experience is how marketers close the deal and drive revenue.

As much as nearly 70% of online carts are abandoned. At any time, but especially during a recession or even a bear market when shoppers are clutching their purse more tightly, marketers cannot afford to let those dollars go. To minimize abandonment, implement one-click checkout. Offer customers the opportunity to register their information the first time so that it automatically fills out the second. Avoid asking for redundant information, and consider offering discounts at checkout to close the deal.

Marketing is notoriously among the first departments to face cuts amid adverse economic conditions. Many marketers are likely to worry about their programs or, at worst, their jobs. Delivering on the fundamentals to help shoppers find a brand, add extra items to their cart, and convert will show that a strong customer experience, an essential element of marketing, drives revenue. The CFO can't argue with that.